Meme Generator App For Image And Video
Oh, memes. We all love it when memes pop into our feed, bringing a spark of amusement to our day. Grumpy Cat makes life's nuisances more bearable, Success Kid inspires us to be awesome, and Gangnam Style makes us want to dance no matter how much we hate the song. Enjoying memes on our feed is one thing, but have you ever experienced the fun of creating your own meme?
Memes are quick and easy things that make us laugh, so shouldn't making memes be quick and easy too? Meta Meme has taken the obvious answer to heart when creating the best app for creating image and video memes. Why is Meta Meme the best, you ask? Well, let me break down its easy-to-use interface to let you see for yourself.
Awesome Selection Of Templates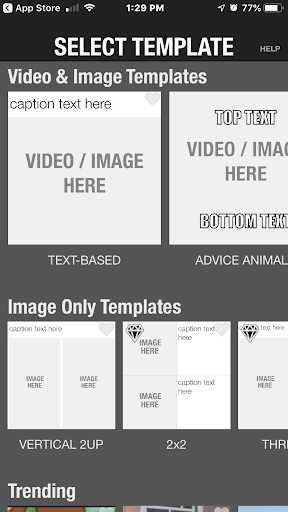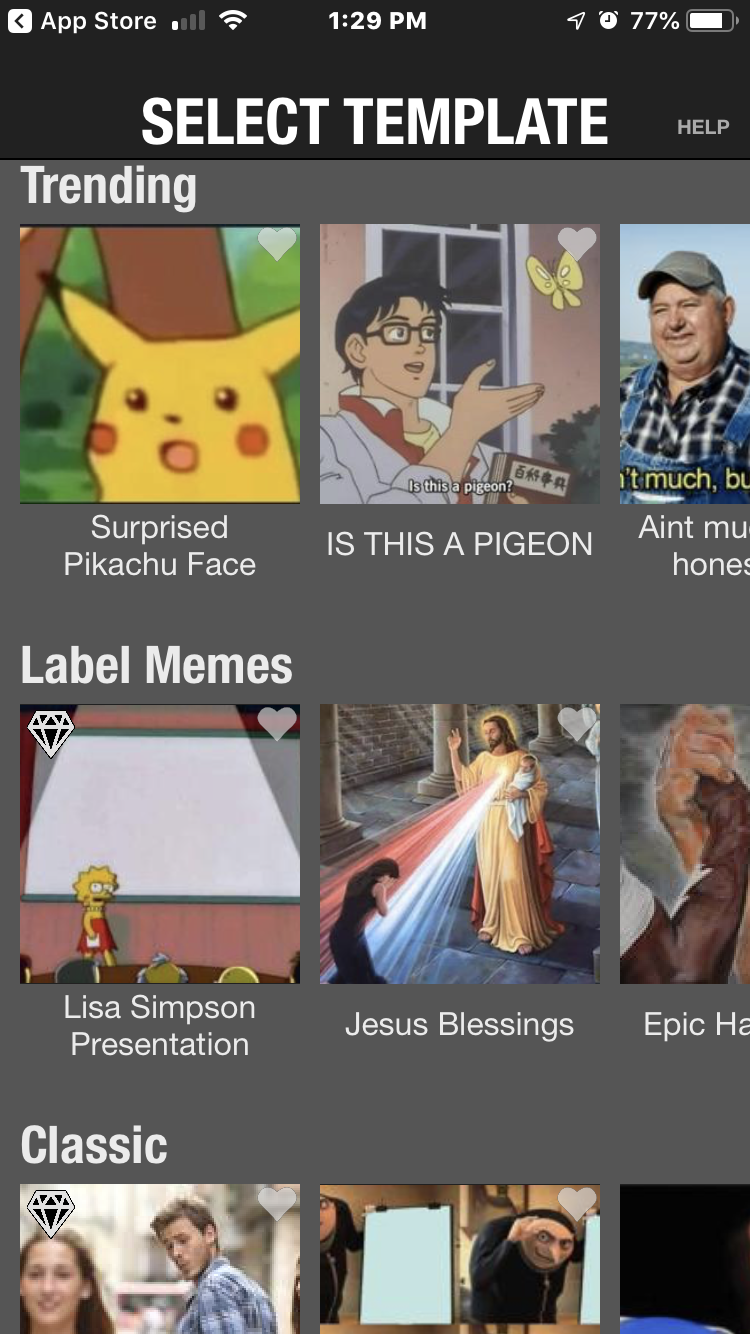 After downloading Meta Meme for free, the app opens to the "Select Template" page. From here, you can choose from blank templates to add your own images or video to or you can choose from popular meme images and videos that are organized under different categories, such as "Trending", "Anime", "Cute", and much more. It is very easy to scroll horizontally and vertically to search through the numerous options. Whether you want to make someone laugh, think, or go "aww", you're sure to find the perfect meme format here.
Best Editing Tools For Image & Video Memes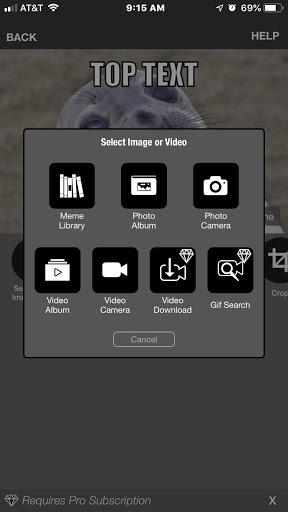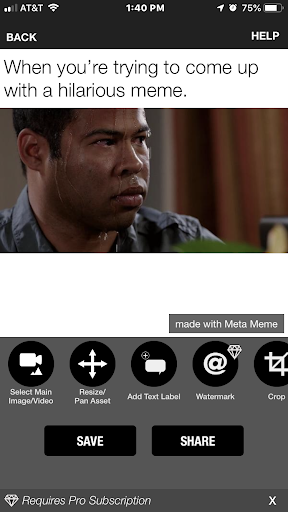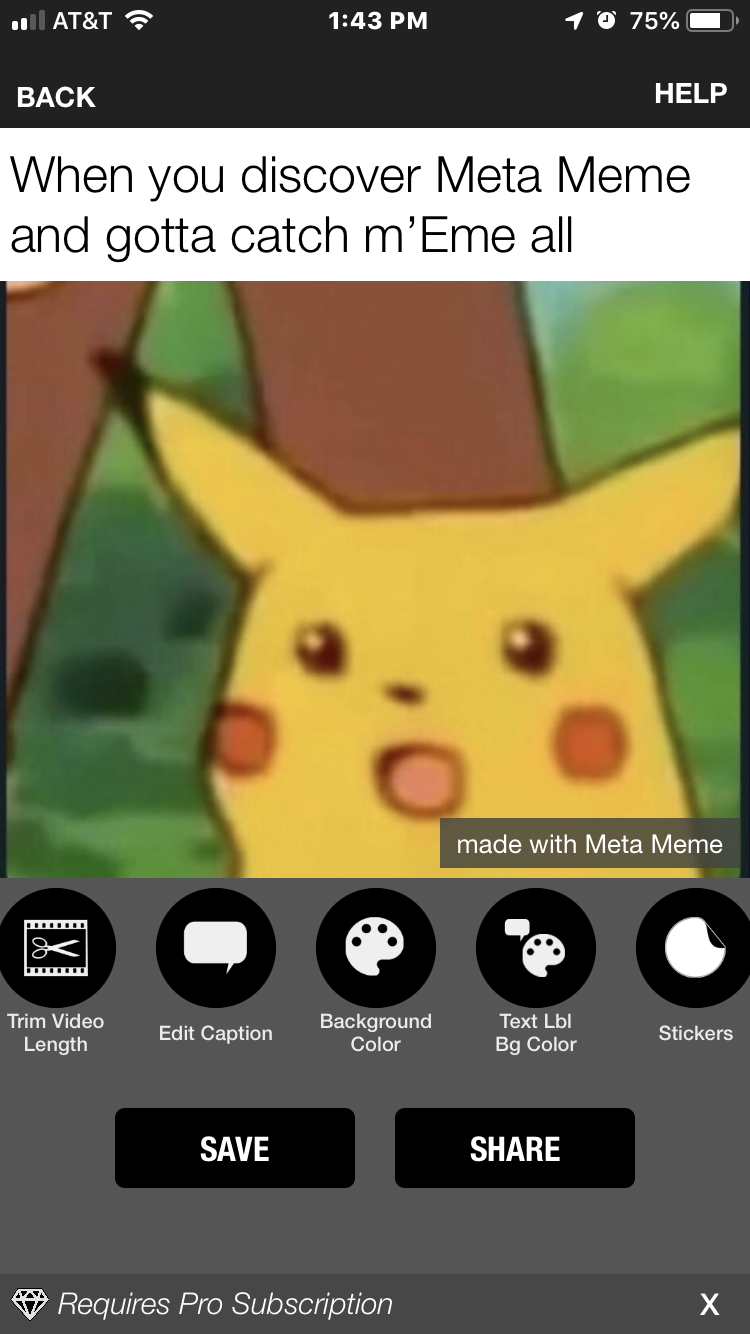 After selecting a template, you are then able to use a number of editing tools to create your meme. If you chose a blank template or you're not happy with the original image or video you chose, you can easily select one from either the meme library, your photo or video albums, or use your device's camera to take a photo or video on the spot. You can also download videos or search for gifs. There are lots of great features to customize your meme, allowing you to edit the text, crop images, trim video length, change the background color, add stickers, and more. Best yet, the majority of these features are free!
Easy To Share Your Meme With The World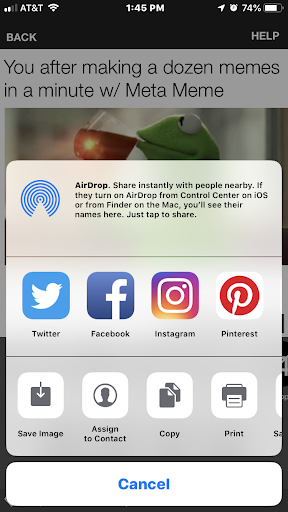 Sharing your meme couldn't be easier. Once you are satisfied with your creation, you click 'share' and are given several options on how to share your meme. You can post directly to your social media pages, like Instagram or Facebook, or can save the image to be used elsewhere.
Conclusion
Now, do you see why Meta Meme is the best app for creating image & video memes? It's as simple as 1-2-3: select a template, customize your meme, and share. The Meta Meme app is packed full of features that are effective, easy to use, and are mostly free. The in-app purchases are kept to a minimum and even the premium features are surprisingly affordable. You really can't go wrong when choosing Meta Meme as your image and video meme generator. See for yourself how fun and easy it is to use by downloading it for free through the App Store or Google Play. Be sure to also check out the Meta Meme blog as a great source of inspiration for creating your own viral memes.
Make the funniest memes in your group of friends. Find the perfect image, gif, or video and use Meta Meme to turn it into the next big thing. Click here and scroll down to download our app!